Archive for the 'IMCA Sport Mods' Category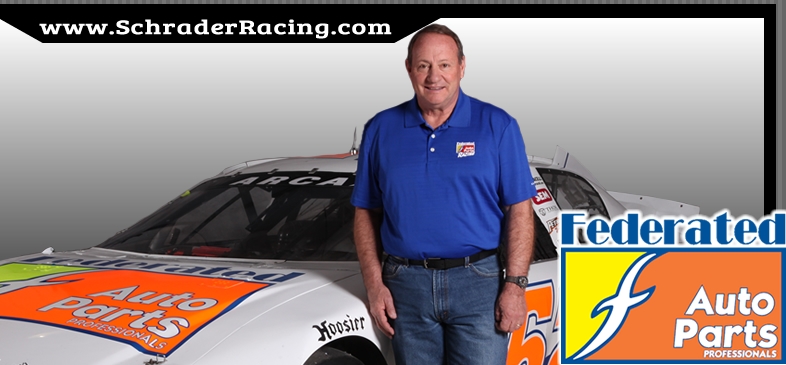 Kenny Schrader will be joining the Modifieds on Monday August 1st for Summerfest.
Anyone wanting their business on Schrader's car for Monday please call 641-521-0330 for more info.
SUMMERFEST – Monday August 1st and Tuesday August 2
Modifieds (Monday only), Late Models, Stock Cars, and Sport Mod all $1000 to win each day.
Sport Compacts with a full payout each day also.
IMCA TV will be broadcasting Monday nights races LIVE.
(Donnellson, Iowa) The Pepsi Lee County Speedway held the Lucas Oil MLRA late model show for the second time of the 2016 season with another awesome show sponsored by Floyd's Sanitation and Trash removal. A packed grand stand was treated to six exciting classes in action. The Lucas Oil MLRA late Models saw another solid field of 35 cars checked into the track that continues to build a reputation for great racing. Following the four heats and two B-Mains using the passing points system, it would be Jimmy Mars and Tony Jackson Jr. starting from the front row just ahead of two drivers who ran very strong the night before, at Southern Iowa Speedway in Oskaloosa with winner Jesse Stovall and third-place finisher Rodney Sanders. Simpson lined up fifth and as the green flag waved it would be Mars who would race out to a comfortable lead with Jackson trying to stay close. Mars paced the field and looked to be in charge to win the $3000 prize money with no cautions just hard racing. As usual drivers were using multiple lines around the racing surface and, while the front half of the field stretched out a bit, the back half of the pack was tightly bunched with two and three-wide racing being the norm. Simpson was hugging the rail and gradually made his way to the front taking second away from Jackson just as Mars was closing in on the traffic jam. Showing great patience the leader started to put drivers a lap down and while Simpson was able to stick a nose under him from time to time, Mars did not give up his favored line that was no more than one car width higher than Simpson was running. The difference though was that Mars was exiting turn four with a wider arc, while Simpson was coming off of the bottom with a straight run down the front chute and with just seven laps remaining Mars drifted just a bit off four and Simpson pounced. Mars tried to make a run back at the new leader in turns one and two, but his wider line was no match for Simpson's short way around and Chris held him off over the final laps to score the popular win. Mars would ride in for second ahead of Jackson while Stovall and Sanders filled out the top five. Tad Pospisil and Ricky Frankel rode the high line throughout most of the 40-lap distance and finished sixth and seventh respectively, Tommy Weder Jr. advanced from fourteenth to eighth in the non-stop event while Justin Kay and a B-Main winner Ryan Gustin completed the top ten.
In the Steffes Auction and Realty Lee County Late Models, they had two IMCA cars in action tonight with both of them, Cayden Carter and Kevin Kile, drawing the front row ahead of the Crates with Carter taking the lead at the drop of the green. Tommy Elston was on the move though quickly coming from fifth up to second and he was reeling in the leader as the 25-lap event reached the halfway mark. As they raced past a pair of slower cars down the back stretch Elston took the lead going into turn three only to have one of those slower cars, Gunnar Frank run into the back of him. To keep from spinning the new leader, Frank jammed the breaks and spun to bring out the caution and since the lap had not been scored complete it would be Carter that would lead the field back to green on the restart. Elston first had to fight off Sam Halstead to retain the second spot before he could go back to work on Carter, but on lap nineteen Elston was able to complete the pass for the lead and the eventual win much to the delight of the Lee County crowd. Halstead dropped Carter backed to third at the checkers with Todd Frank and Jeff Guengerich completing the top five.
The Donnellson Tire IMCA Stock Cars saw Jeff Mueller started eighth in the Stock Car main event, but it only took him five laps before he was challenging for the lead in three-wide fashion with Jeremy Pundt and Andrew Hustead with Mueller's signature low line prevailing. From there he pulled away to win his fifth straight feature here in convincing fashion. The race for second was a good one though as Abe Huls fought off Greg Gill in a side-by-side battle over the final laps with John Oliver Jr. and Corey Strothman next in line. A mystery fan put up an extra $50 if a driver could break the streak of Mueller or Mueller would get the extra money if he could win. He stayed perfect winning his fifth straight point night of the season.
Armstrong IMCA Sport Compacts were the first of six features on the night and even though Josh Barnes was able to come from the inside of the fourth row to take the lead on the opening lap, he gave it back up to front row starter Brandon Reu on lap two. Barnes came right back to the lead on lap three though and then drove away to a comfortable victory over Reu and defending track champion Kimberly Abbott. Brandon Lambert finished fourth and Ron Kibbe was fifth.
Shottenkirk Parts Express IMCA Sport Mod divisions ran their features after the MLRA main event and the wide, rubbered up surface gave drivers plenty of options in regard to lines around the speedway. Brandon Dale found the low groove to his liking after starting from the front row in the Sport Mod main event while others behind him searched for a groove that would allow them to reel him in. Tony Dunker found one by entering the turns high and then racing off low and he steadily moved to the front after starting ninth. With five laps remaining Dunker drove past Dale and then put some distance on the field before taking the checkers. Dale would be a solid runner-up followed by John Oliver Jr., Austen Becerra and Austin Howes.
The Budweiser IMCA Modifieds saw Hunter Marriott of Brookfield, Missouri showing his strength during heat race action and was the obvious pick come feature time in the IMCA Modifieds marching from ninth to first in just five laps. Dennis LaVeine started eighth and his drive to the front was more methodical as he took second from early leader Dean McGee just before a caution waved with four laps remaining. There were some thoughts that LaVeine might be able to make a challenge on Marriott on the restart, but those thoughts were quickly put to rest when the green flag waved as Marriott again pulled away to score the dominant win over LaVeine and McGee. Jerad Fuller recovered from a lap four spin to finish in fourth while Jeff Waterman was fifth.
This week's racing action will feature seven classes in action with all six classes and the 305 winged sprint cars returning for racing action every month at Pepsi Lee County Speedway in Donnellson.
Raced for Friday May 13 have been canceled due to threatening severe weather conditions. We will be racing next Friday with all classes plus 305 Sprint Cars.
Friday's weather forecast looks beautiful for opening night of weekly racing at the Lee County Speedway. All 6 classes will be running in a Draw/Re-Draw format. Hot Laps at 7:00 – Races 7:30
Remember your Student ID's !!